Act-Belong-Commit Art for Mindfulness - Cyanotype Printmaking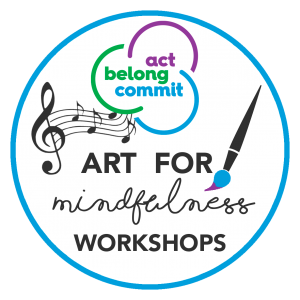 Cyanotype Printmaking Workshops
Facilitated by Perdita Phillips
On Saturday 20th and Sunday 21st February 2021, Perth-based artist Perdita Phillips ran two cyanotype printmaking workshops. During these workshops, participants learnt how to make blue prints using sunlight, old book pages and high resolution digital images.
These Act Belong Commit Art for Mindfulness Cyanotype workshops were presented as part of our Readers and Writers Esperance 2021 program and made for a great combination with our journal making workshops. The finished prints were on display at the book art exhibition in May.
About Readers & Writers Esperance 2021
The Readers & Writers Esperance 2021 program commenced in January 2021 and culminated with a weekend event at the Bijou Theatre, May 28th to 30th.
This series of workshops and events bought together a wide range of voices, storytellers established and emerging, locals and visitors, writers and visual artists, to connect with each other and with our wider community, to share stories, to develop new skills and networks and to nurture creative journeys.
Learn more: https://www.readersandwritersesperance.com/