Act-Belong-Commit Art for Mindfulness - Journaling Workshops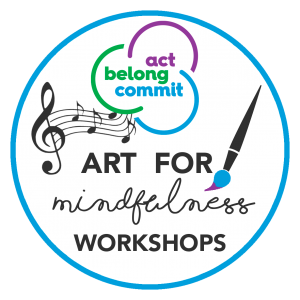 Journaling Workshops
Facilitated by Megan Warren 
Beginning Saturday, 6th February at Esperance Community Arts Space, Esperance-based writer Megan Warren presented a series of three free community workshops on journaling as part of our Readers and Writers Esperance 2021 (RaWE) program.
About the Workshops:
Workshop One – Introduction to Journaling
For anyone who has ever thought about keeping a journal and doesn't know where to start and for those who have kept journals and want to explore other journaling possibilities.
Workshop Two – Found Word Journaling
Create a journal page using found words from old magazines or books, or use the words to jump start a journal entry. 
Workshop Three – Art Journaling
A different perspective on journaling, an introduction to art journaling and the options that it offers. Create a journal page from magazine or book images, add words or keep it as a visual entry.
About Readers & Writers Esperance 2021
The Readers & Writers Esperance 2021 program commenced in January 2021 and culminated with a weekend event at the Bijou Theatre, May 28th to 30th.
This series of workshops and events bought together a wide range of voices, storytellers established and emerging, locals and visitors, writers and visual artists, to connect with each other and with our wider community, to share stories, to develop new skills and networks and to nurture creative journeys.
Learn more: https://www.readersandwritersesperance.com/