Act-Belong-Commit Resilience for Youth through Arts - Recycled Art Journal Workshops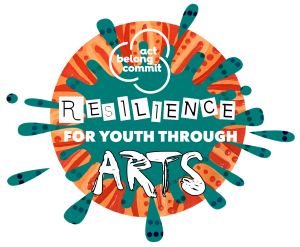 Recycled Art Journal Workshops
Facilitated by Carol Thompson
Visiting book artist, Carol Thompson (Lundy's Creations) ran a wonderful series of Act Belong Commit Resilience for Youth through Arts workshops at Nulsen Primary School (Little Yorgas), Esperance Senior High (Stars Foundation) and Esperance Community Arts Space.
These workshops took place 27th – 29th April, and were presented as part of the Readers and Writers Esperance 2021 Program.
About Readers & Writers Esperance 2021
The Readers & Writers Esperance 2021 program commenced in January 2021 and culminated with a weekend event at the Bijou Theatre, May 28th to 30th.
This series of workshops and events bought together a wide range of voices, storytellers established and emerging, locals and visitors, writers and visual artists, to connect with each other and with our wider community, to share stories, to develop new skills and networks and to nurture creative journeys.
Learn more: https://www.readersandwritersesperance.com/