Community Arts and Cultural Development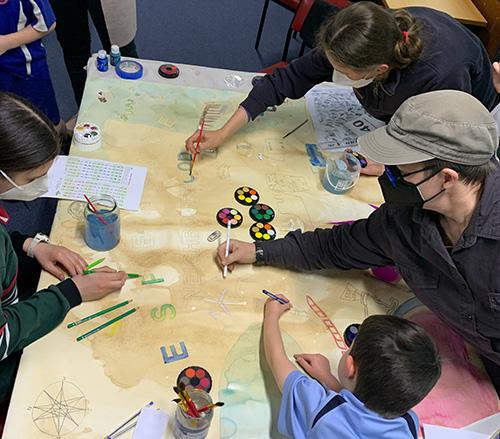 Community Arts and Cultural Development (CACD) is a widely recognised form of arts practice.  This is the model that informs Esperance Community Arts programs. CACD programs are designed, driven and implemented by the community, for the community. They are collaborative and inclusive and aim to achieve positive change by building local skills and capacity and creating opportunities for community members to initiate and participate in arts-based projects alongside professional artists.
All types of arts practitioners can contribute to CACD projects (e.g. musicians, visual artists, writers, film makers, photographers, dancers, actors).
Find out more by clicking on the links below to visit the websites of the Australia Council for the Arts and 'Creating Australia', an organisation set up to support Community Arts and Cultural Development across Australia: