Welcome to
Esperance Community Arts
Through partnerships, Esperance Community Arts 
creates opportunities for engagement 
in arts and cultural activities.
Arts from Home

Esperance Community Arts Recent Projects & Events
There are so many wonderful arts-based projects and events currently taking place around Esperance:
Calling all Esperance artists!
Looking for a way to channel your artistic energy? Consider creating something to submit into the upcoming Act-Belong-Commit Esperance Wildflower Festival Art Competition & Exhibition!
There are great prizes available.
Entries address the theme "Flowers and Feathers: Friends or Foes?" and all entries are due Friday 3rd July, 5.00pm.
Find out more at the Esperance Wildflower Festival website.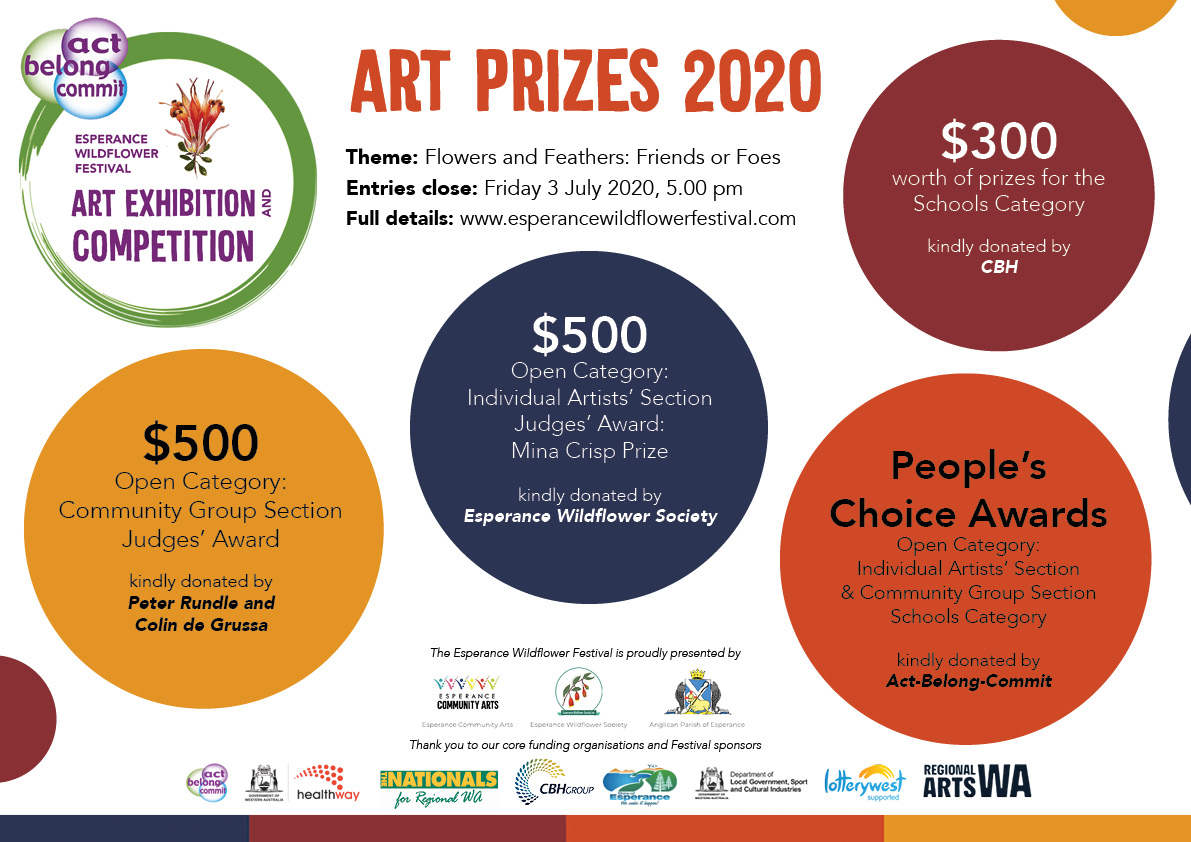 Support Us
Joining our mailing list is an easy (and free!) way to show your support for what we do. Each month, we email a newsletter jam-packed with updates on Esperance Community Arts projects and events, as well as information that is relevant for artists in Esperance.