Subscribe
Never miss a newsletter! Subscribe to our mailing list: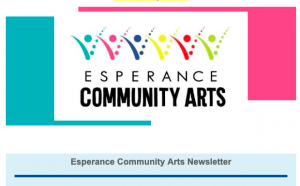 Past editions
Our new-look newsletter is jam-packed with all the latest events and projects we are working on, as well as updates from within the Esperance Community Arts Space and various competition/grant opportunities for regional artists.
2020
Support Us
Joining our mailing list is an easy (and free!) way to show your support for what we do. Our newsletters are jam-packed with updates on Esperance Community Arts projects and events, as well as information that is relevant for artists in Esperance.